A number of shows based on Vertigo Comics titles have hit the small screen over the years, but which ones do critics think are the best of the best?
While DC's Vertigo Comics imprint is no more, its legacy lives on, through both its characters' continued influence in the world of DC Comics, as well as the various Vertigo adaptations that have made their way to screens.
Over the years, Vertigo titles have been adapted into a number of feature films and television series, the latter of which we'll be looking at here. Since 2014, a total of six major live-action Vertigo adaptations have come to the small screen — and two more are currently on the way in the form of HBO Max's DMZ and Netflix's The Sandman.
Until those come out, however, this article seeks to rank the Vertigo shows we already have in the eyes of critics by averaging their respective Rotten Tomatoes and Metacritic scores. As a disclaimer, this article only includes shows based on characters and titles that originated under the Vertigo imprint, excluding those that launched under the main DC banner and were reimagined for Vertigo later on. So, no Doom Patrol, no Swamp Thing and no Human Target.
6. Constantine – 62.5 Percent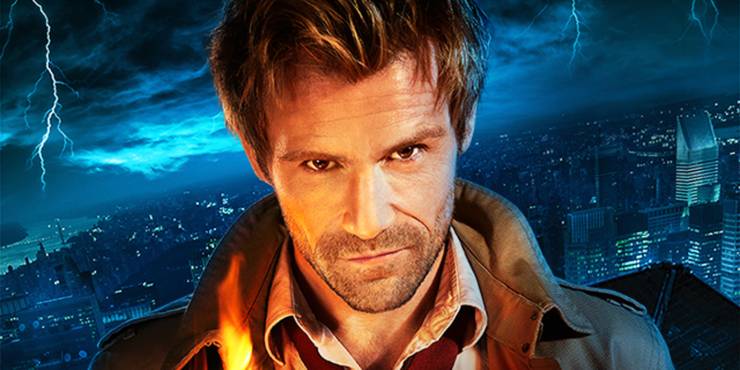 Starring Matt Ryan in the lead role, Constantine premiered on NBC in 2014. Despite sharing a name with the 2005 Keanu Reeves film, NBC's Constantine is notable for being a far more faithful adaptation of DC's Vertigo title John Constantine, Hellblazer, originally written by Jamie Delano and illustrated by John Ridgway.
However, while Vertigo fans were certainly delighted to see a more comics-accurate take on John Constantine grace their screens, the character's solo series didn't stick around long enough to make much of an impact on its own. Despite strong delayed viewership, Constantine lacked in terms of live viewership, leading NBC to cancel the show after a single, 13-episode season. Ryan later reprised his role as the Hellblazer in The CW's Arrowverse, as well as in a number of animated projects.
5. Lucifer – 64.5 Percent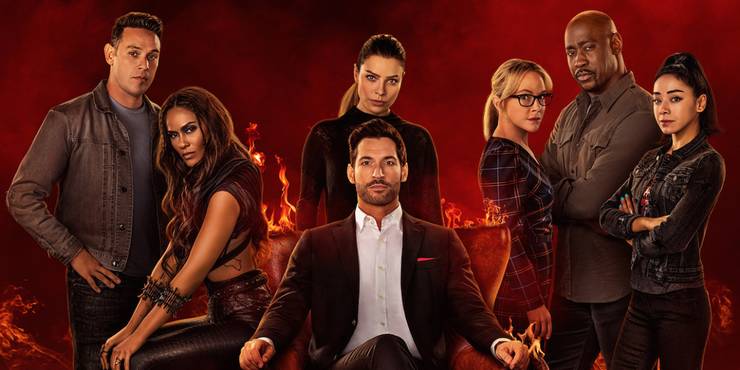 Based on the Vertigo Comics character created by Neil Gaiman, Sam Kieth and Mike Dringenberg for The Sandman — and later popularized as a solo star by writer Mike Carey — Lucifer originally premiered on FOX in 2016. The show was canceled after three seasons before being revived by Netflix, where it ran for an additional three seasons, concluding earlier this year.
Not unlike the Keanu Reeves Constantine movie, Lucifer has fielded much criticism for its lack of fidelity to the source material, serving as only a very loose adaptation of Carey's comics. However, despite dividing Vertigo fans, the Lucifer TV series has done quite well for itself over its six-season run, cultivating a new generation of "Lucifans" all its own.
4. Y: The Last Man – 68 Percent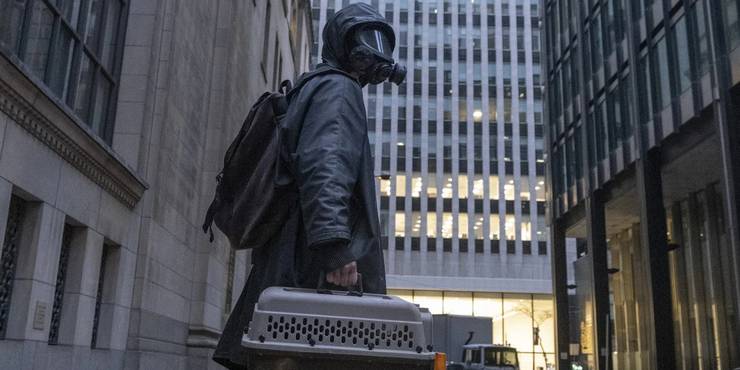 The most recent Vertigo adaptation to hit the small screen, Y: The Last Man debuted under the FX on Hulu banner in September of 2021.
Based on the acclaimed comic of the same name by Brian K. Vaughan and Pia Guerra, Y: The Last Man had a turbulent path to screens. A film adaptation lingered in development hell for several years, and even after FX optioned the property for a TV adaptation, it had to contend with delays stemming from cast and crew changes.
Nevertheless, Y: The Last Man is finally here and has been met with generally favorable reviews thus far. It's not out of the woods just yet, however, as it was recently confirmed that FX on Hulu would not be ordering a second season and that the show was in search of a new home.
3. Preacher – 81.5 Percent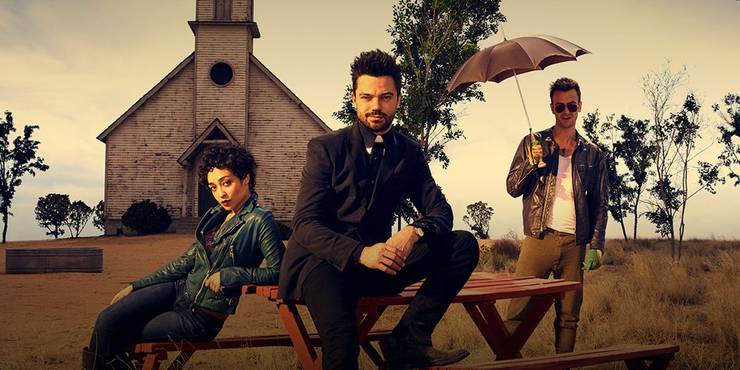 Based on the Vertigo title created by the duo of Garth Ennis and the late Steve Dillon, Preacher premiered on AMC in 2016. Starring Dominic Cooper in the lead role of Jesse Custer, the series ran for a total of four seasons, concluding in 2019.
The first three seasons of Preacher were met with critical acclaim. The fourth and final season also received positive reviews, though wasn't quite as well-received as its predecessors, with critics noting that while Preacher was still a strong show overall, it appeared to be running out of steam in its final outing. Ennis himself offered his own take on the adaptation, criticizing the writing but praising the cast and direction.
2. IZombie – 82 Percent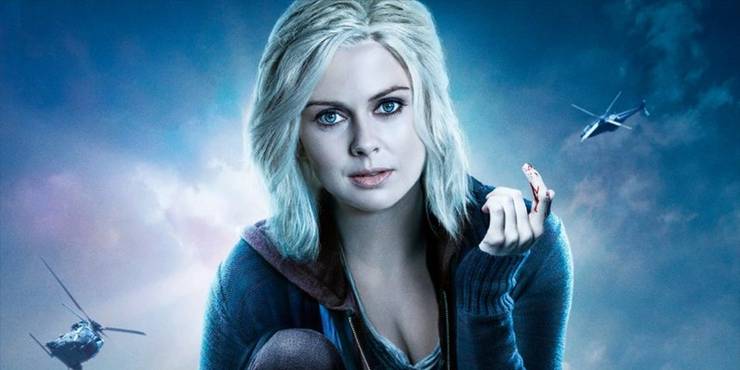 Based on the Vertigo series created by Chris Roberson and Michael Allred, iZombie premiered on The CW in 2015, running for a total of five seasons and concluding in 2019. Like Lucifer, iZombie is a rather loose adaptation of its source material. In iZombie's case, however, critics were much more united in their praise.
iZombie's first four seasons were critically acclaimed, with reviews for Seasons 2 and 3 in particular being overwhelmingly positive. Like with Preacher, the fifth and final season of iZombie wasn't nearly as well-received as what came before, though it was still viewed favorably, all things considered.
1. Sweet Tooth – 88 Percent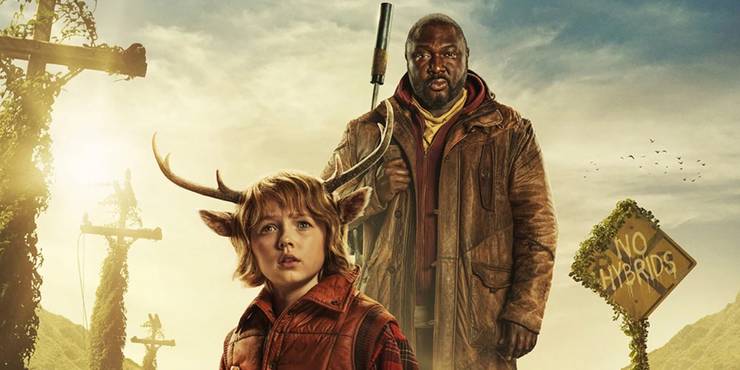 Comfortably in first place in the category of well-received Vertigo shows is Sweet Tooth, which premiered its first season on Netflix back in June of 2021.
Based on the comic series created by writer/artist Jeff Lemire, Sweet Tooth has received high praise from critics for everything from its premise and tone to its strong performances, emotional resonance and overall entertainment value. It's fared especially well on Rotten Tomatoes, where it currently holds a "Certified Fresh" rating of 98 percent. A second season is currently in the works.